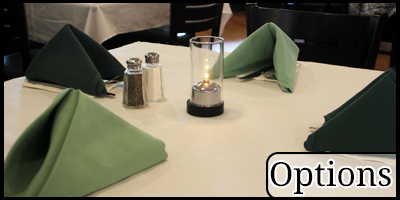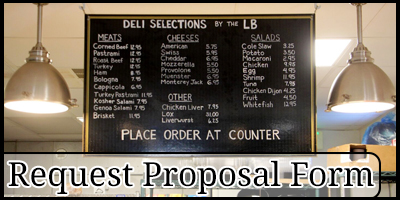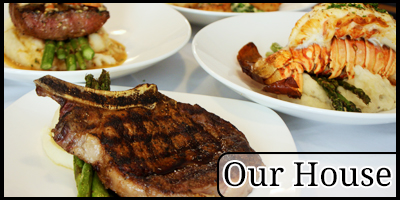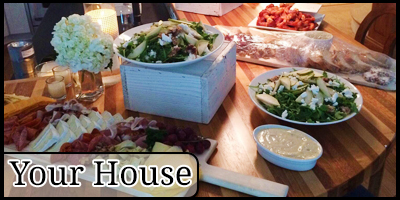 Quality Catering for Every Occasion in Northfield, Linwood, Somers Point, Egg Harbor
OUR HOUSE 
Options include one private and two semi-private rooms. The Media Room, Red Room, Main Dining Room, and Multi-Room Restaurant are available for private parties, fundraisers, corporate events and weddings. (Room charges only apply depending on time and day of your event and if you do not meet minimum private reserve.) Choosing a selection from our In-House dining menus can be added to any of the catering packages to customize your party.
View Our House  for Breakfast, Brunch, Lunch, Dinner, Holiday and Ultimate Steak Dinner.
YOUR HOUSE
Options include everything from deli sandwich trays to hot and cold buffets for large events. Upon request, we will provide skilled servers and chef service to take the party to the next level.
View Catering Menu for Hot & Cold Buffets, Gourmet Dinner Buffets, and Deli Sandwich Trays
View Catering Menu for Continental and Full Breakfast Buffets, Corporate Picnics, Cocktail  Platters, Cookie Platters, Desserts and Coffee Set-ups.
REQUEST PROPOSAL FORM  
Our goal is to ensure an easy and successful party for you and your guests. 
Fill out an Request Proposal Form to provide details about your event.  We will contact you within one business day.  

OTHER EVENT OPTIONS
(Not available June-August, Holidays)
Let Fitz plan a unique dining option for you and your guests,  like no other in celebration of a special occasion and/or create your own annual signature dining event for you and your friends/family.  All parties need a min. of 15-20 guests to reserve Private Fitz Room. (Exception Chefs Table)
Game Night
Bring games of your choice & Dine and Play.
Organization Meetings/Fundraisers
Projector & screen ready.
Food & Beverage Parings
BYOB wine & beer only – Selections needed.
Movie Night
Projector and screen ready- Bring your own movie.
Dinner & Cigar Pairings – Ultimate Steak Dinner
Bring your own Cigars – 3-5 Courses
Food Flight Parings
Choose a country for a 3-5 course dinner. (Italy, Germany, France, Mexico, Ireland)
Chef's Table
3-5 course dinner prepared especially for you and your friends.
(Min. 2 people) Note your Likes/Dislikes & any Food allergies.
(Reservations are required for all events. – 2 weeks ahead.)