Serving breakfast, lunch, dinner, and catering at our deli and steakhouse near Linwood, Northfield, Egg Harbor Township, and Somers Point. Call or visit our restaurant today!
Fine Eating at a Deli?  Stephanie Godfrey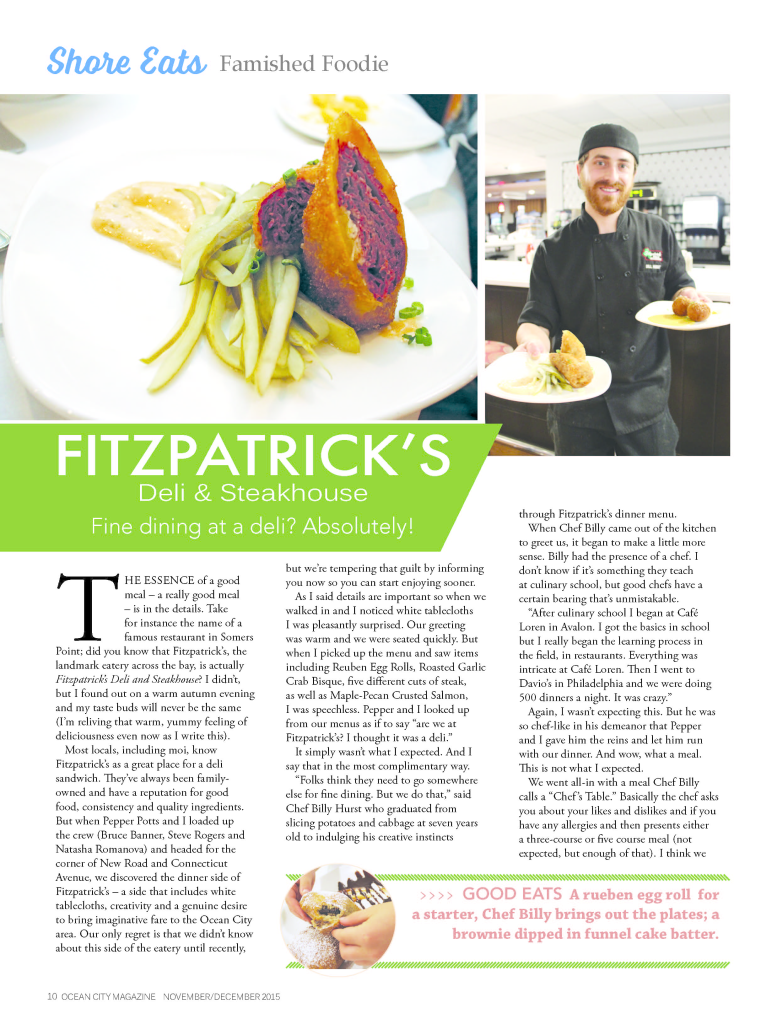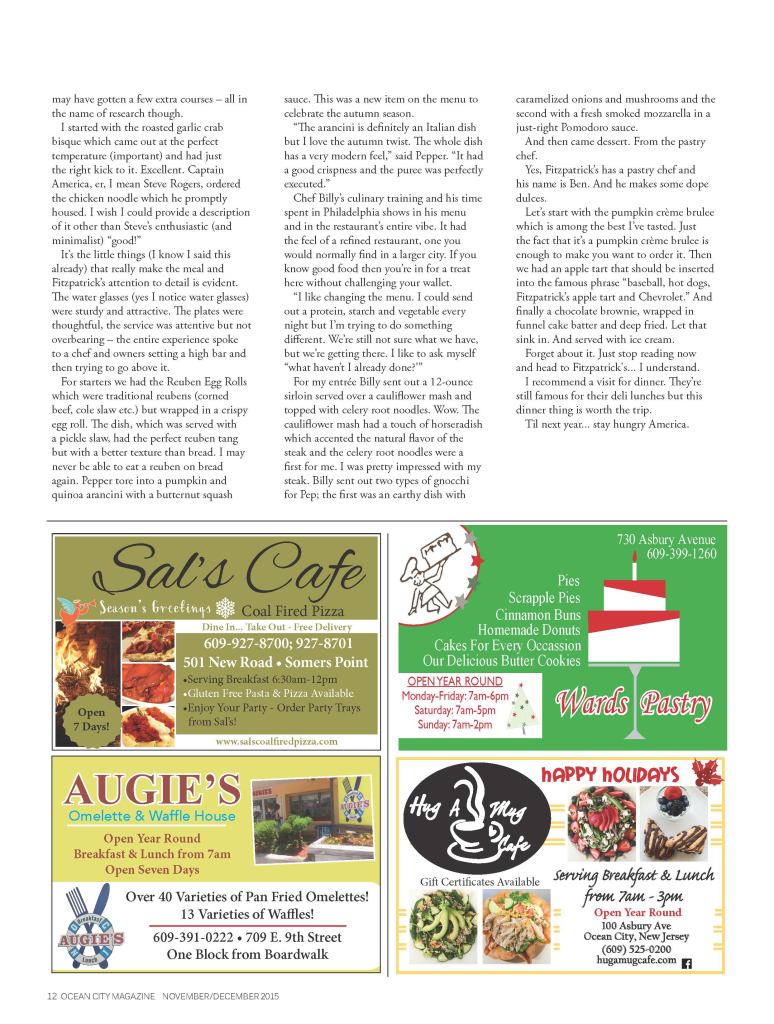 Embracing a New Deli-Dining Concept, Michael Huber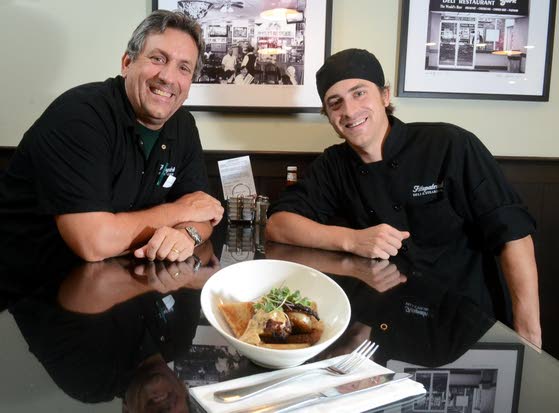 If location, location and location are the three most important ingredients for a successful restaurant, than local restaurateur/chef Bill Hurst has surely proven his third location to be the charm.
In 1989, Hurst and his dad bought and kept the name of Fitzpatrick's Jewish Deli on Ocean Heights Avenue in Somers Point. Moving to a larger location in the Groveland Center in 1994, then in 2012 to the more spacious New Road address, Hurst has built a business based on consistently good food, family values and a nod to community service.
Fitzpatrick's Deli & Steakhouse has long been the go-to place for many locals looking for a great breakfast, lunch, and now, dinner. After 23 years, at three locations, and still going strong, Hurst took some time out of his busy schedule to answer a few questions about his own likes and dislikes when it comes to food and dining out.
Question: Which foods are your guilty pleasures?
Answer: My guilty pleasures would be creme brule's sweet hard crunchy shell of melted sugar with a creamy custard and a good vanilla bean or a warm, decadent ganache, providing it is made with good chocolate, fresh heavy cream and butter. It's just the way it melts in your mouth with normal body temperature heat.
To read the rest of the article, please visit the original link here!
________________________________________________________________________________
Fitzpatrick's adds dinner to its mouth-watering menu, by Scott Cronick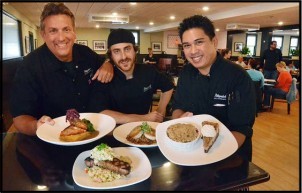 When Bill Hurst opened Fitzpatrick's Deli, his entire philosophy was to make a great living serving two meals a day: breakfast and lunch.
Now, 23 years later, Hurst decided to move from his popular location in a Somers Point strip mall to a free-standing restaurant in the same town with about 50 more seats and a third meal added to the menu: dinner.
"Offering dinner wasn't the reason we moved," says Hurst, whose new restaurant boasts 178 seats, hardwood floors and a casual steakhouse/deli vibe. "My lease was up and there were some problems at the other place and I decided to look at my options. So when we got this free-standing building, it just made more sense to offer dinner, too, because it feels more like a restaurant. It turned out doing dinner wasn't the major issue; moving was more nerve-wracking."
To read the rest of the article, please visit the original link here! _____________________________________________________________________________
Fitzpatrick's New Twist: Combining a deli and steak house may sound unusual, 
but this Somers Point establishment makes it work by Frank Gabriel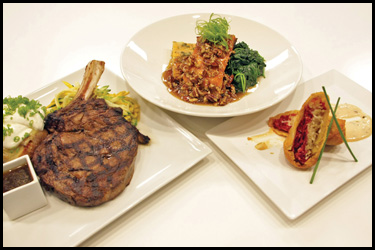 "After owning and operating a successful breakfast/lunch/catering business on Route 9 in Somers Point since 1989, the Fitzpatrick family moved their base of operations a mile or so east earlier this year.
They also shifted formats — more on that later — opting to call their new venture Fitzpatrick's Deli and Steak House.
Admittedly, it's a bit of an odd combo, but a recent Friday night meal proved that for the most part, they are making things work well. Walking into the place, patrons get an upscale diner-type feel. Not quite fine dining, but certainly an apropos locale for family meals or Jewish-style delicatessen fare. They've even coined a genre-crossing, conceptual term: "deli-dining."
To read the rest of the article, please visit here!
_____________________________________________________________________________
Serving Up Some Scallops – A pair of dishes from Fitzpatrick's in Somers Point, by Michael Huber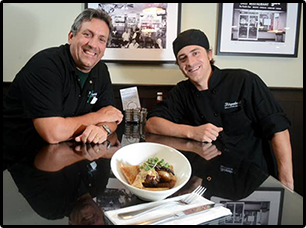 "At the ripe old age of 52, Billy Hurst has already spent much of his life working in restaurants.
"When people find out I am a chef, the first question they want to know is what favorite dish do I like to prepare, and to ask for recipes so they can prepare the dish at home," says Hurst.
A dilemma for Hurst, not because he isn't willing to share his recipes with his customers, but because he simply wasn't trained to follow a step-by-step recipe.
For the professional chef, it is all about technique and execution.
"As a chef, you learn early on it is all about mastering the cooking techniques like pan frying, searing, sauteing and oven roasting, to name a few," says Hurst. "You have to basically know how to execute the procedure to get the end result you are looking for."
To read the rest of the article, please visit the original link here!
_____________________________________________________________________________
Anthony's Out to Lunch – Fitzpatrick's Deli and Steakhouse by Anthony Previti
"Ring …. Ring … Ring. Groggy, I rolled out of bed, looked over at my phone and saw it was my good buddy Charlie calling. It must have been important for him to call so early so I answered it righ away. "Ant, hey Ant, it's Charlie … Aw man, I went to Fitzpatrick's Deli in Somers Point last night and the corned beef was outstanding. Ant, hey Ant, you there … ?" While a normal person would have hung up the phone right there, I on the other hand, had to know the details. As Charlie described every bite of his meal, I knew there was no way I was going back to sleep. I tried to take my mind off it but I couldn't. The thought of a delectable deli sandwich had consumed my thoughts. By the time we made our way there for lunch, I was ravenous." Read more.
_____________________________________________________________________________
Ribbon Cutting in Somers Point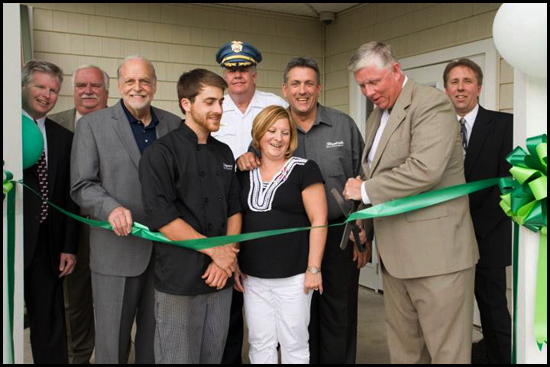 (L-R)  Council President Sean McGuigan, Councilman Howard Dill, County Executive Dennis Levinson,
Police Chief Michael Boyd, Mayor Jack Glasser with Hurst Family owners, Bill Jr., Pat and Bill.
Somers Point Deli opens fresh new location
SOMERS POINT — The ribbon was cut on Thursday in Somers Point marking the opening of a new
location for a local popular eatery.  The new, Fitzpatrick's Deli is now open just a short drive down
New Road from it's original location.  Fitzpatrick's has expanded in many areas including seating,
kitchen space and menu options.  Owner Bill Hurst says the breakfast and lunch menu will stay the
same but the dinner menu will now include steak and seafood.  The new site also now features a
catering facility.