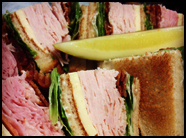 Fitzpatrick's is known for its award winning New York Deli-Style breakfast and lunch. All meats are roasted on site and salads are prepared fresh daily. Our broad menu and daily specials mean there is always something new to try – most notable are the corned beef special and pastrami Rueben.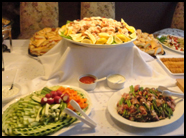 With over 30 years of experience Fitzpatrick's is sure to make your in-house or off-site catering event unforgettable. With three different catering rooms, it is the perfect venue for your small or large parties.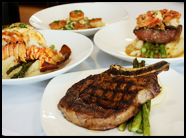 In 2011, Fitzpatrick's Deli reopened its doors as Fitzpatrick's Deli & Steakhouse, offering Black Angus choice cuts. The dinner menu and seasonal specials also include fresh, wild-caught seafood, customer-favorite jumbo lump crab cakes, as well as traditional deli sandwiches and desserts.