Gift Cards
In case this page is not displaying properly for you, please click here for another version.
Interested in purchasing a Gift Card for someone? Through our secure e-commerce site, you can purchase a gift card and have it shipped to you or directly to your gift recipient. Please note quantity of dollar increments, and if you would like to include a gift message on the envelope. These cards make perfect gifts for co-workers, friends and family for special occasions and holidays.
SPECIAL INSTRUCTIONS FOR SHIPPING DIRECTLY TO RECIPENT: To place a special message along with your gift card and/or note quantity increments per value – Send information in a separate email to: info@fitzpatricksdeli.com
Orders placed Monday through Friday between 8AM-4PM (EST) will be shipped the next business day.
NOTE: Other card dollar increments can be ordered through in-house cash purchases.
Buy one today!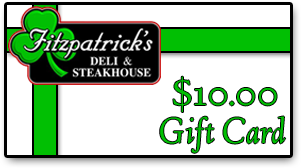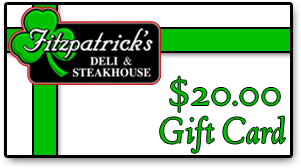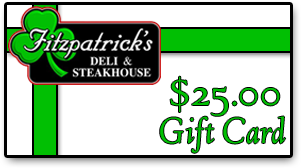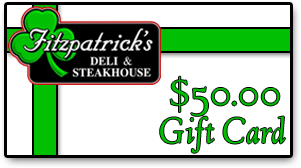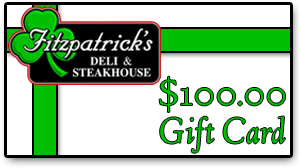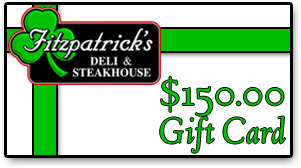 Please read our full Terms and Conditions for more information.