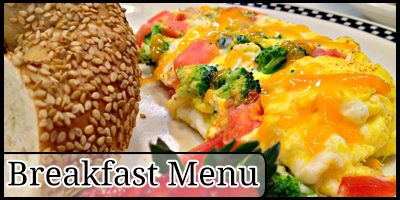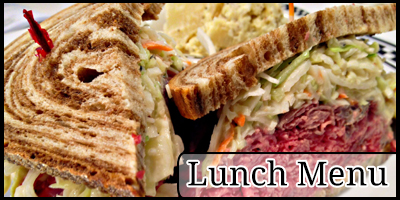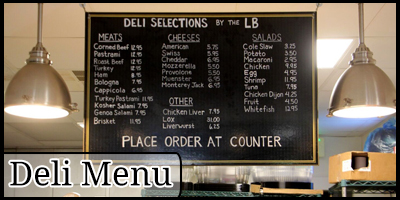 Deli-Style Dining
Enjoy breakfast, lunch and dinner seven days a week.  Breakfast hours extend on Sundays from 7 a.m. to 3 p.m. Dinner hours start at 5 pm daily and end at 10 p.m., with the exception of Mondays until 5 p.m.  Patrons can BYOB wine and beer.  Stemware and ice buckets available upon request with no corkage fees.
Dinner selections include char-broiled Black-Angus Grade steaks grilled to perfection with a special Fitz seasoning and fresh seafood selections.  Healthy choice salad options become an entree when you add one of five hearty beef or seafood toppings. Dinner entrée prices range from $16.95 to $27.95 and include gourmet sides and salad. Kid-friendly options for one inclusive price of $8.
Take-out service is available for breakfast, lunch and dinner.
Our in-house pastry chefs create desserts that offer a sweet compliment with one of our five specialty coffees.
At Fitzpatrick's, we appreciate good food and great service.
We hope you will enjoy "deli-dining" for dinner serving up a mixture of your deli favorites,  along with daily prix fixe special menus that include steak and seafood. 
Thank you for Deli-Dining with us!