As much as we hate to admit it, summer is beginning to fade. The days are still hot and the nights are beginning to cool. To ease us into the transition from the heat of summer to the comforting cool of fall we've got a fantastic autumn recipe for Lima Bean Soup. if you're growing your own they're just starting to dry on the vine or they're available all year round at the market.
We love this recipe (and all soups, for that matter) because everything is to taste so you can make it however you like!
Lima Bean Soup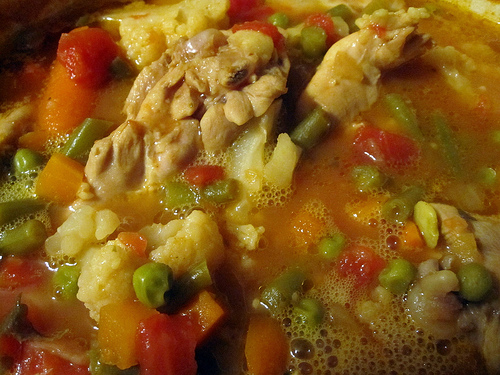 Ingredients
Vegetable Oil
Onions, diced
Carrots, diced
Celery, diced
Potatoes, died
Ham, diced
Thyme, Basil, Bay Leaf
Whole Baby Lima Beans
Water/Chicken Stock/Chicken Base
Garlic
Corn Starch (if the broth needs thickening)
Saute onions, carrots, and celery until onions are translucent. Add spices, chicken stock, lima beans and bring to a boil. Reduce and let simmer for 1 hour. Add potatoes and ham. Simmer until potatoes are tender. Add salt and pepper to taste.
Serve!
Here's a few more autumn soup recipes to take advantage of those delicious fall vegetables:
http://www.seriouseats.com/recipes/2009/02/dinner-tonight-white-bean-and-tarragon-soup-recipe.html
http://www.thekitchn.com/end-of-summer-recipe-three-che-154226
http://www.huffingtonpost.com/find-eat-drink/chefs-end-of-summer-recipes_b_708361.html#s130877&title=Crispy_Pork_Belly
http://smittenkitchen.com/blog/2012/08/pink-lemonade-bars/#more-8825