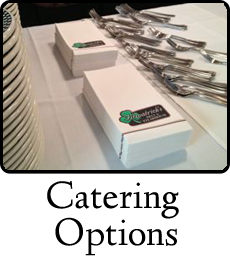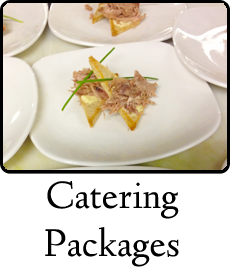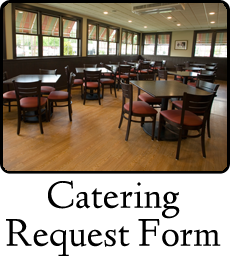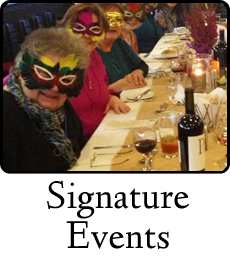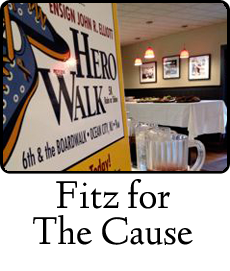 Quality Catering for Every Occasion in Northfield, Linwood, Somers Point, Egg Harbor
ON-PREMISE CATERING
Options include private and semi-private rooms. The Media Room, Main Dining Room, and Multi-Room Restaurant are available for private parties, fundraisers, corporate events and weddings. Room charges will only apply depending on selected weekday, time of your event and if you meet minimum private reserve. Choosing a selection from our In-House Dining Menus can be added to any of the catering packages to customize your party.
View Catering Packages  for Breakfast, Brunch, Lunch, Dinner, Holiday and Ultimate Steak Dinner.
OFF-PREMISE CATERING
Options include everything from Deli Sandwich Trays to Hot and Cold Buffets for events ranging from office meetings to house parties or grand buffets for large events. If requested, we can provide skilled servers and chef service to take the party to the next level.
View Catering Menu for Hot & Cold Buffets, Gourmet Dinner Buffets, and Deli Sandwich Trays
View Catering Menu for Continental and Full Breakfast Buffets, Corporate Picnics, Cocktail  Platters, Cookie Platters, Desserts and Coffee Set-ups.
EVENT REQUEST FORM  
Our goal is to ensure an easy and successful party for you. 
Fill out an Event Request Form to provide details about your event.  We will contact you within one business day.  
SIGNATURE EVENTS
NEW!  EVENT CATERING FOR SMALL GROUPS
IN LINWOOD, NORTHFIELD, SOMERS POINT
Fitzpatrick's will create a custom menu to accommodate you and your guests for a group signature event with advance reservations.  To ensure a PRIVATE group event a minimum reserve of 20 people is required.
*Event Reserve for Fitz Room is based on availability.
Event Options:
Dine and Play Night
Dine & Discuss
Food & Beverage Parings
Dine & View
Dinner & Cigar Pairings
Food Flight Parings
Chef's Table Dining
Reservations are required for all events.
FITZ FOR THE CAUSE
Fitzpatrick's is committed to supporting national organizations that help to save lives every day.  We appreciate your support from our  in-house coin drop and joining our Annual Walk events.  Together, we can help raise funds and awareness for the John R. Elliott Campaign for Designated Driving, American Cancer Society and the Community Food Bank of NJ, Southern Branch.
Please inquire how you can join a Fitz HERO or Making Strides Team every October.
Call 609-653-8155  (x 300)